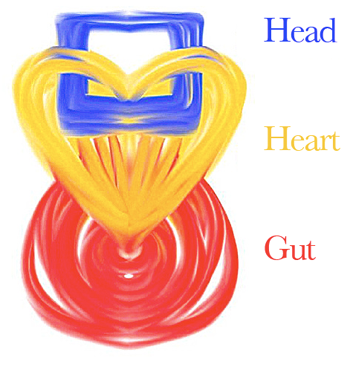 HEAD, HEART, GUT.
What are the roles that you play and how do you play them?
Who are you? Where is your center? Are you a thinker? A feeler? A driver?
The present moment holds an infinite number of possibilities. Choosing amongst the possibilities requires an openness and a keen sense of listening. The body is shaped by our Thoughts, Feelings & Actions. By playing with movement & body language we can create new patterns and make new discoveries.
PROPONENT OF PLAY OFFERS WORKSHOPS DESIGNED TO INSPIRE AND ENLIVEN.
Our philosophy and programing are rooted in the transformational power of play.  Through rediscovering and reawakening the child-like qualities of curiosity and wonder we recognize both our innate creativity AND our interconnectedness.  Participants generate the possibility of continued development by focusing on who they are becoming instead of who they were or are.